Children's rights in theory and practice

ChildRightsFocus is the website of dr. Philip E. Veerman, children's rights expert.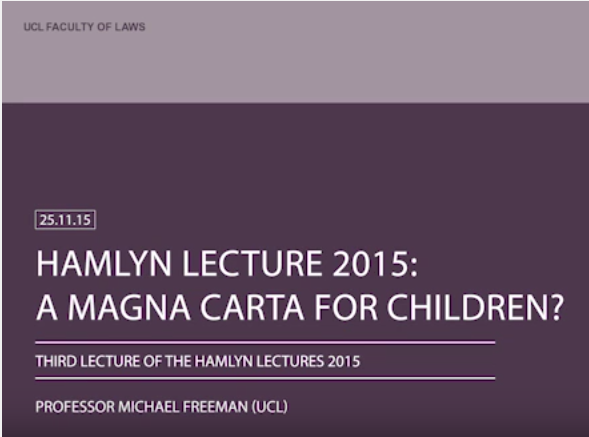 It is incredible to see how Michael Freeman (introduced here by Lord Wolf) does not slow down not even by Parkinsins disease (I write this because if you watch it, it is an explanatiion of all his bodymovements). Extremely interesting content for those interested in...
read more
No Results Found
The page you requested could not be found. Try refining your search, or use the navigation above to locate the post.