Iedere dag staan de kranten bol van nieuws waarbij kinderen en jongeren eigenlijk speciaal belicht zouden moeten worden. Zelfs als kinderen slachtoffers zijn van oorlogsgeweld of op de vlucht naar veiliger oorden zijn, wordt hun situatie nauwelijks belicht. Pas als een gruwelijke foto (bijvoorbeeld van een Syrische jongetje dat op 2 september 2015 aanspoelde op het strand van een Turks badplaats) op de voorpagina verschijnt, schrikken we even op en denken: 'hé een kind'. Daarna wordt weer overgegaan tot de orde van de dag en zakt weer weg dat bij alle nieuwsfeiten kinderen en jongeren een belangrijk onderdeel zijn. In deze blogs wil ik (vanuit een kinderrechtenperspectief) nieuwsfeiten becommentariëren.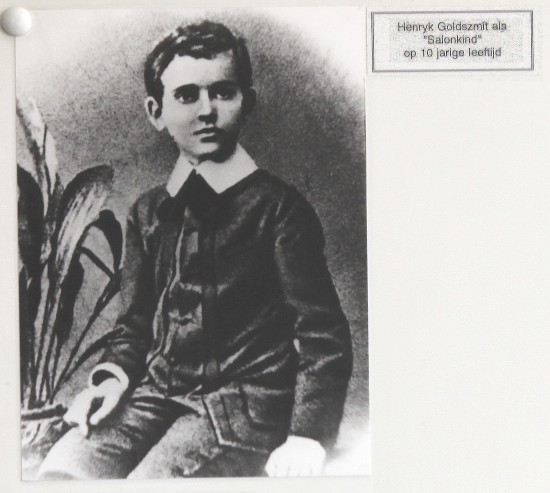 De Pools-Joodse pedagoog en kinderarts Henryk Goldszmit publiceerde in 1922 zijn kinderboek Koning Matthijsje de Eerste en op de achterflap plaatste hij ook een foto van zichzelf als kind. Dat boek gaat over een kind van zes jaar die Koning wordt en hij ontdekt dat grote mensen geen rekening houden met kinderen. Dat wil hij veranderen door een kinderparlement te starten en hij overwint veel weerstand van de Ministers (waarna er een heelhoop misloopt en de jonge Koning tenslotte naar een onbewoond eiland wordt verbannen). Goldszmit schreef onder de naam Janusz Korczak en werd onder deze naam bekend. Hij werd met kinderen van het Joodse weeshuis dat hij in Warschau leidde van (1912-1942) vergast in Treblinka.
Korczak bracht mij op het spoor van kinderrechten.
In 1906 schreef hij een ander (minder bekend) boek Het kind van de salon en de foto van de 10 jarige Henryk Goldszmit roept de sfeer op van het kind in een salon, waar nogal wat volwassenen zich over ontfermen. Korczak kon zich goed inleven in het kind van een salon en Betty Jean Lifton (in haar boek The King of Children) schrijft dat er bij Henryk en zijn zus thuis een kokkin, een dienstmeisje en een gouvernante was) Bij Henryk voltrok zich ondanks de aanvankelijk grote luxe een tragedie, namelijk bij zijn vader (een advocaat) werden symptomen van een psychiatrisch ziektebeeld steeds meer zichtbaar. Misschien verklaart dat wel waardoor Korczak altijd een sombere man lijkt te zijn gebleven.
Ook ik was (net als de jonge Goldzsmit) veel binnen door astma (maar ik denk eigenlijk door over-bescherming van dit eerste joodse naoorlogse kind van de familie) en wij hadden ook een dienstmeisje thuis toen in klein was. Maar toen ik opgroeide had zich de tragedie al voltrokken voor mijn geboorte in 1948 (vele familieleden waren opgepakt en gedeporteerd en vergast) en dit feit (en de oorlogservaringen van mijn ouders) drukten een stempel op mijn leven. Als eerste van de naoorlogse generatie werd veel van mij verwacht (het liefst had mijn familie gezien dat ik ook jurist zou worden als mijn oom Alfred Philip die in Auschwitz werd vergast). En ik moest ook mijn ouders ontzien (die hadden immer zoveel meegemaakt in de oorlog dat gewoon boos worden op hen niet eenvoudig was).
Als je de omstandigheden niet kent zegt een foto (of die nu van de jonge Goldszmit of van mij is) eigenlijk alleen iets over de sfeer en wordt het een soort projectietest.
Het belangrijkste dat Korczak in 1929 schreef was zijn werk over Het recht van het kind op respect.
Dit is ook mijn leidraad bij de volgende blogs namelijk om te zien of kinderen wel met respect behandeld worden.