July 1st 2017 Philip Veerman started as psychologist at Jutters FACT team in The Hague.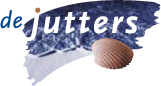 De Jutters treats children and young people with symptoms such as depression, anxiety, behavioural problems or personality disorders. De Jutters is a specalized centre in child- and adolescent psychiatry.
The FACT team in the Hague works with adolescents from 12 years old and also young adults (till 23 years of age). They are referred tot he FACT vteam because they are manic-depresive, have a psychosis, a depression, have fears, autism or borderline problems. These problems are so big that their schoolachievements stagnate and also at home and with their friends things are not well.
(F)ACT means (Flexibel) Assertive Community Treatement, and the (F)ACT-team is trained to find together a solution for the problems and motivate the young person to become active again. The team can come to the home, the school, sportclub, the workplace and so on. The team in the Hague has many disciplines: a child- and adolescentpsychiatrist, a clinical psychologist, a healthpsychologist (Philip), a familytherapist, many psychiatric nurses, social workers and a client-expert. The team has a representative from an institute who treats addictions (Brijder) and also an institute who cares for clients with mental deficiency (Ipse). Every morning all clients in care are reviewed by the team because they have a joint responsibility fort he work. All the team menbers offer individual therapysessions, familytherapy, cousenlling of the parents and can also meet youngsters in a group. In addition the team help with practical issues: looking for solutions with debts, trying to find a school or work.